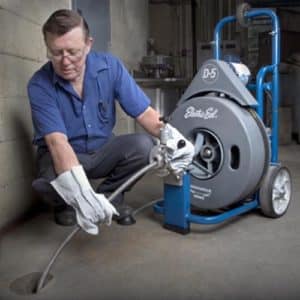 Business owners of Katy should keep their drains as clean as possible to avoid costly repairs due to serious drain problems that might cost a big loss in revenues. Your retail business will receive a negative impact when your drainage lines are not working properly.
Clogged toilets and not working drains are a big problem in restaurants and other food service establishments because drains with blockages and water backing up from toilets can cause sanitary problems for employees and customer alike.  Plumbing in Healthcare facilities are more complex than other establishments; it needs to be safe and sanitary for all the patients, family, and healthcare providers.
Katy business owners should not worry in case they found their selves in a middle of a plumbing emergency. Here in Drain Cleaning Service Katy, we provide quality commercial drain cleaning services. Our professional technicians are highly skilled and ready to fix any leaking faucets, clogged drainage lines, and toilets. We are properly equipped with state of the art tools and experts in drain cleaning.
SERVICES
Area drains
Bar drains
Basement drains
Bath sinks
Bath tubs
Camera Inspections
Catch basins
Dishwasher lines
Down spout drains
Drywells
Floor drains
Frozen pipes
Garage drains
Grease lines
Indirect waste pipes
Kitchen sinks
Laundry drains
Leach lines
Light Plumbing Repairs
Perimeter drains
Pool skimmer lines
Roof drains
Septic drain lines
Sewer lines / main line drains
Shower drains
Soil stacks
Storm drains
Toilets
Trench drains
Urinals